Pet Dental Month
Pet Dental Month is an initiative of the Australian Veterinary Association, who use the month as an opportunity to remind pet owners of the benefits of annual dental health checks and preventative dental care.
FREE pet dental checks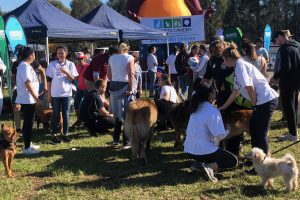 Each Thursday in August between 4pm and 5pm, Uni Vets Camden will be providing FREE dog dental checks at the River Road Park off leash area at Elderslie.
Just pop down to the park and visit one of the friendly vets or vet students at the Uni Vets Camden marquee. Your dog's teeth will be checked and a recommendation of any care requirements or treatments will be provided free of charge.
Terms and condition: The offer is valid during August 2018 on Thursday 9, 16, 23 and 30 August between 4-5pm. The offer is for a dental check only. Treatment or advice on other conditions may be subject to a fee. Checks will be done strictly between 4-5pm and will be provided on a first in first served basis. If numbers cannot be accommodated within the one hour time period on any given day, Uni Vets Camden reserve the right to cease providing checks.

FREE radiographs offer
We recognise that finances are an important part of decision making so to help you provide the best quality of care for your cat or dog, Uni Vets Camden is offering FREE radiographs valued at $180 with every dog or cat dental scale and polish during August 2018, Pet Dental Month.
Importance of radiographs
Just like human teeth, only half of your pet's teeth are visible above the gum line. That's why it is important that your pet – just like you at the dentist – has a radiograph (X-ray) when they have a dental check performed.
A radiograph will show your vet any diseases or issues going on below the gum line such as fractures or abscesses, and whether the bone around the teeth is healthy.
Having a radiograph enables an accurate treatment plan to be developed and a complete set of options to be given to you for your pet. Cats in particular have a peculiar habit of dissolving their own teeth. This is called a 'resorptive lesion' and is very painful. Diagnosing the stage of these lesions changes how we treat them. Without X-rays, treatment is often more invasive.
________________________________________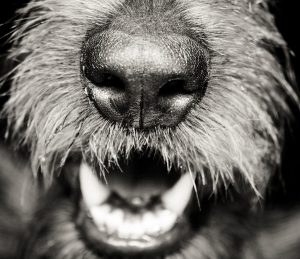 Four out of five dogs and cats over the age of three years have some sort of dental disease*.
We perform dental checks as part of your pet's annual examination. Our vets will identify existing problems and discuss a plan for dental health care - tooth-brushing, the use of special foods and dental chews.
When a pet has dental disease - significant tartar accumulation or gingivitis - a full oral assessment as well as cleaning and polishing under a general anaesthetic may be recommended to return your pet's mouth to its best
During a dental procedure, if extractions are required, our vets will contact you to discuss associated per tooth extraction costs before removal of any teeth, so you are not faced with an unexpectedly large bill.
*Australian Veterinary Association