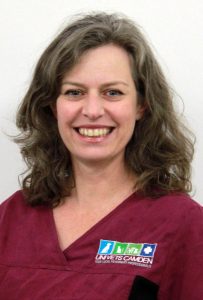 Dr Jenni Green
BSc(Hon) BVSc
University Veterinary Teaching Hospital Camden Clinical Director and Small Animal Veterinarian
Dr Jenni Green graduated from the University of Bristol in Chemistry in 1996. After working for a water company for 5.5 years in the UK, she then returned to her homeland of New Zealand where she graduated as a vet from Massey University in 2008. Initially, she worked as a dairy vet in Canterbury, NZ, but progressively became more small animal focused after moving to a rural mixed practice on the North Island.
Jenni came to Australia with her husband and young daughter in February 2011 to work exclusively as a small animal clinician (with a focus on medicine) whilst assisting students to prepare for their foray into the world of veterinary science.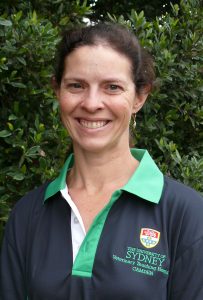 Dr Tina Baxter
BVSc (Hons I), MANZCVS (Small Animal Medicine)
Veterinarian - Focusing on Skin, Ears and Allergy
Dr Tina Baxter graduated with First Class Honours from the University of Sydney in 1999, and then worked in a busy mixed clinic in Sydney. She returned to the University Veterinary Teaching Hospital Camden (UVTHC) in 2004 to undertake five years of additional training in dermatology under the supervision of Linda Vogelnest.
In 2004, she obtained Membership to the Australian and New Zealand College of Veterinary Scientists (by examination) in Small Animal Medicine. She published numerous journal articles including a major research paper on allergy testing in horses.
For a few years (between having children) she worked at UVTHC and in several clinics around Sydney, focusing mainly on skin, ear and allergic problems in dogs, cats and horses. Tina is now a part-time member of the Uni Vets Camden small animal veterinary team and continues to concentrate on medicine- and skin-related problems as well as routine health care.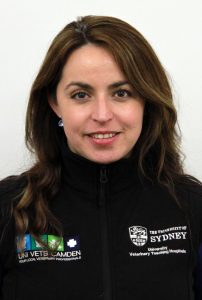 Dr Karina Segovia 
Small Animal Veterinarian
Karina Segovia graduated in 2010 from the Veterinary School at the Universidad Santo Tomas in Chile. During her time at veterinary school, she worked for the Anatomy Department where she was in charge of preparing specimens for undergraduate practical classes and assisting wet lab classes.
She moved to Australia in 2010 and started working at Uni Vets Camden in 2012 as a nurse with a focus on anaesthesia, helping train Year 4 veterinary students in the desex clinic practical classes. From 2013 Karina began as an anaesthesia teaching assistant for Year 5 veterinary students in the spey clinic, and from 2016 she commenced work in the small animal department.  Karina and her husband have a beautiful daughter and two lovely cats Mia and Benito.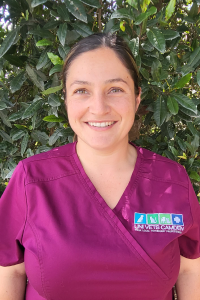 Alicia Kasbarian
Small Animal Veterinarian
Alicia graduated from The University of Sydney as a member of the first cohort of Doctor of Veterinary Medicine. Since graduation, Alicia has worked in various mixed practices but is happy to be back working in her hometown of Camden.  
Outside of work, Alicia shows, sports and breeds Swiss Shepherds as well as enjoys the great outdoors and spending time with her partner and family.
Cynthia Chen
Small Animal Veterinarian
Cynthia graduated from The University of Sydney in 2016; she then went into a very busy small animal practice in the Sutherland Shire, where she was exposed to all areas of small animal medicine and gained valuable experience. Cynthia was the student supervisor for students on placement at the clinic and enjoyed working with students, which finally eventuated in working for Uni Vets Camden.
Cynthia has a strong passion for small animal dentistry and behaviour. Outside from work Cynthia enjoys horse riding, bushwalking, cycling and painting.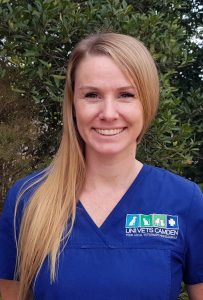 Kate Banks
Small Animal Nurse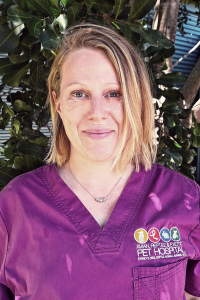 Adelle Scott
Veterinary Nurse
Joceline Alfaro
Veterinary Nurse
Amanda Konarkowski in the Spey Clinic 
Tara Siciliano in the Small Animal Team