Consultations for skin, ear and allergic conditions in both dogs and cats are available with Dr Tina Baxter. Tina trained for an additional five years in veterinary dermatology and has more than 10 years experience working in this field as a general veterinarian.
Skin consultations are extensive, usually lasting one hour, and cost the same as a general consultation. Rechecks are provided at a reduced cost and, depending upon the case, can sometimes be done over the phone or email, at no cost.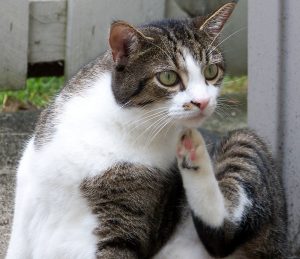 Tina can help with all types of skin diseases including:
Chronic itching
Ear infections
Allergies (testing and vaccinations)
Infections caused by bacteria, fungi (such as ringworm) and other germs
Problems caused by parasites such as mites, ticks and fleas
Immune system diseases such as pemphigus, lupus, vasculitis
Hormonal problems that affect hair growth such as hypothyroidism and Cushings disease
Hair loss problems
Nail and footpad diseases.
Tina will seek to diagnose your pet's particular skin condition, so the most appropriate treatments can be prescribed and, where needed, develop long term management strategies you can utilize at home with ongoing veterinary support.