Many owners worry about their older pets having to undergo general anaesthesia. Meet Sophie and her son, Cuddles. Sophie is nearly 16 years old and Cuddles is 13!
Both mother and son needed some dental work but obviously their owner was worried about how they would cope with a general anaesthetic. There was a further complicating factor in that Cuddles has a significant heart murmur.
Luckily their owner was able to have a specialist cardiologist, Dr Niek Beijerink from the Sydney University Veterinary Teaching Hospital, Camperdown campus, complete a heart scan to gain more information as to the cause of Cuddles' murmur. By doing this, our anaesthetic team had as much information as possible to help them manage his anaesthetic as well as possible. In addition, the on-site pathology lab was able to give us results to blood samples the same day as their procedures so the vets were aware of any organ abnormalities that could impact on metabolism of the anaesthetic agents.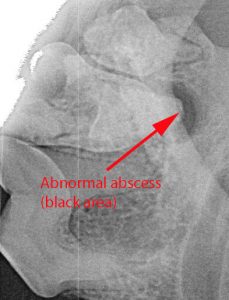 Cuddles actually required five teeth to be extracted including a large molar that has an abscess developing beneath the root. The only way we knew this was from a dental radiograph.
As many humans know, dental abscesses can be very painful so Cuddles is very lucky his owner went ahead with the procedure to prevent him suffering with unrecognised pain. The only outward sign there was any problem was slightly smelly breath!